From 1:1 coaching, to group and team coaching, The Roundtable has a number of programs that can help you at any stage of your career.
Coaching Clinics & Resources
Bring your favourite clinics to your team & checkout interesting articles and recent  Roundtable webinars.
Alumni member events and webinars to build your networks, expand your learning and keep energized and involved.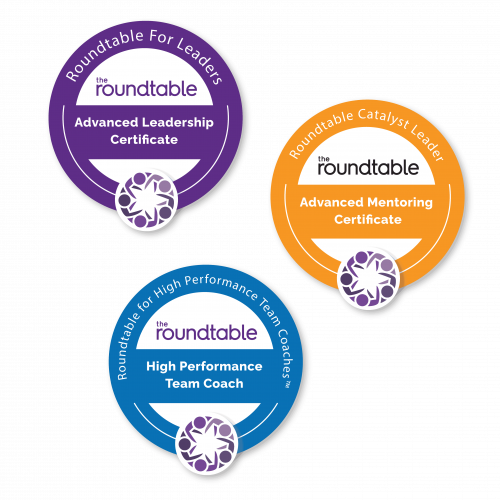 Digital badging gives Roundtable Alumni a way to showcase their commitment to leadership development. It recognizes the completion of The Roundtable's rigorous and award-winning programs. Alumni who have earned any one (or more!) of our program badges have expanded their leadership knowledge, skills and abilities. These badges not only recognize your achievement, but are also a way to share and verify your accomplishment online with a broader audience and in real time.
You can easily share your Roundtable program badge on any social channels, including LinkedIn, and incorporate it into your email signature or blog.
If you need assistance downloading your badges, contact us.